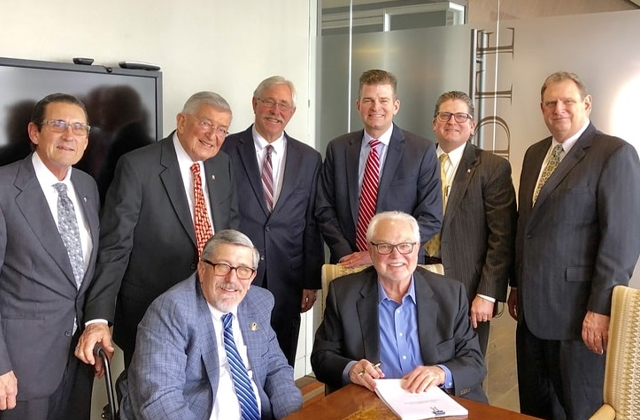 Texas Independent Bancshares, Inc., Completes Merger Agreement with Preferred Bancshares, Inc.
Date: 07/01/2019
Texas Independent Bancshares ("TIB"), the parent company of Texas First Bank, today announces the completion of the merger with Preferred Bancshares and its subsidiary, Preferred Bank, effective July 1, 2019.
"We're excited to expand our presence in Houston and enter into The Woodlands, Spring, and Conroe communities by merging with Preferred Bank, a local bank that has a strong desire to serve the financial needs of its community and shares many of the same corporate values as ours," stated Chris Doyle, President and CEO of Texas First Bank.
Preferred Bank will continue to operate all five locations under the name Preferred Bank until October 2019. In October, a system conversion will occur, and Preferred Bank will be renamed Texas First Bank.
With 27 locations in seven Houston-area counties, Texas First Bank's approximate total asset size will reach $1.4 billion. Current Preferred Bank Chairman Herb Williams will assume the role of Vice Chairman-Houston at Texas First Bank, and current Preferred Bank President and CEO Donald J. Najvar will serve as President-Houston at Texas First Bank.
About Texas First Bank
Texas First Bank is a state-chartered community bank serving individuals, small-to-medium-sized businesses, and large corporations along the Texas Gulf Coast. It offers a wide range of personal and commercial banking, loan, insurance, and investment products and services via a dedicated, local staff committed to providing superior service and treating customers like family. To learn more about Texas First Bank, visit www.texasfirst.bank. Helping Texans Build Texas.®
Back to Blog