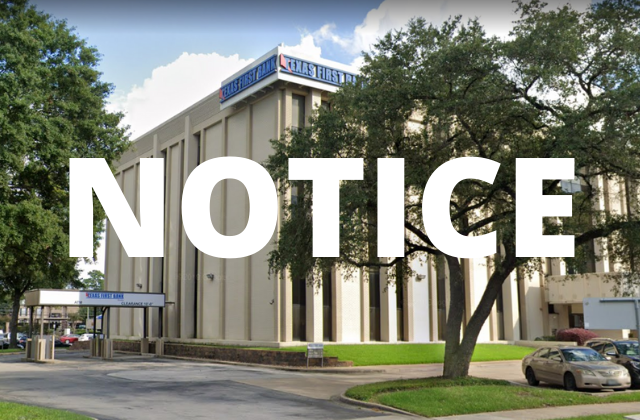 Houston - West Loop South Banking Center Closing
Date: 03/03/2020
NOTICE: The lease at our Houston – West Loop South location is expiring, and we are unfortunately unable to renew the lease long-term. As a result, we are consolidating the operations of this location into the Texas First Bank location on Beechnut.
At 4PM on Friday, April 17, 2020, the Texas First Bank - Houston banking center at 1535 West Loop South will close permanently.
All services offered at this location will continue to be available at any other Texas First Bank location, including the two nearest locations: 4648 Beechnut Street and 11757 Katy Freeway, Suite 100.
No action by any of our Houston banking center customers is necessary. You will not need to make any changes to your account, checks, or account number. You can continue to use your online banking, our mobile app, and 54 ATMs as normal.
Thank you for your continued support and understanding!
Back to Blog