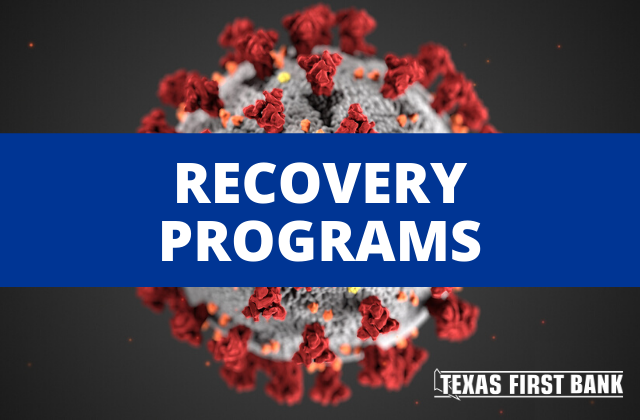 Coronavirus Recovery Programs
Date: 03/20/2020
Texas First Bank announces a recovery program designed to assist individuals and businesses impacted by COVID-19. This program features a 180-day single-payment loan* at a fixed 3.25% APR (annual percentage rate) for qualified individuals and businesses, loan payment extensions, and credit card help.
"For over 45 years, Texas First Bank has served our communities through numerous highs and lows. We are committed to helping our customers through this unprecedented time as we all deal with the virus. There's a reason we call our customers our family. We love to celebrate the important milestones with them, but more importantly, they can lean on us when times are bad and we promise to treat every situation with respect and compassion," stated Chris Doyle, President and CEO of Texas First Bank.
This recovery program is just one of the ways that Texas First Bank lives out its corporate mission of Helping Texans Build Texas. For more information, please visit www.texasfirst.bank/coronavirus-recovery, contact your local banking center, or call us at (409) 766-5499. Our banking center staff remains available to serve you.

*All loans are subject to credit approval. Other terms and conditions apply.
Member FDIC. Equal Housing Lender.
Back to Blog